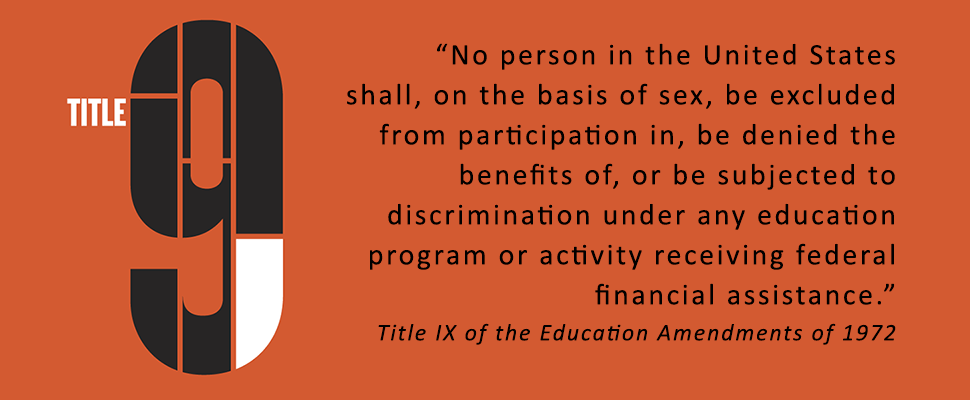 Start with Safe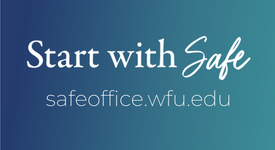 The Safe Office provides confidential support for Wake Forest students who have or are experiencing interpersonal violence of any kind (including but not limited to sexual harassment, sexual assault, relationship violence, and stalking). Professionals in the Safe Office can help you review your rights, explore options, and assist you in whatever steps you decide to take. 
---
8/14 Updates to WFU Sexual Harassment and Sexual Misconduct Policy
Wake Forest University is committed to providing an academic and work environment that is free from sex discrimination (including discrimination on the basis of sex, sexual orientation, gender identity, and gender expression) and sexual misconduct (including sexual harassment, sexual assault, domestic violence, dating violence, and stalking). This commitment applies to admissions, employment, access to and treatment in University programs and activities. Recently the Department of Education made substantial changes to Title IX regulations. As a result, WFU has updated its Title IX policy, effective August 14, 2020.
Contact Information
For additional information or to report sex discrimination, harassment, other sexual misconduct or disability discrimination, please contact:
Aishah Casseus, JD
Director, Title IX Office
Section 504 Coordinator
336.758.7258
casseua@wfu.edu
titleixcoordinator@wfu.edu
Jessica Harris Telligman, JD
Assistant Director, Title IX Office
336.758.4997
telligjr@wfu.edu
titleixcoordinator@wfu.edu
Olivia Bray
Title IX Case Coordinator
336.758.1969
brayoy@wfu.edu
Joanne Clifford
Program Administrator
336.758.3787
cliffojh@wfu.edu
The Title IX Office is located in Reynolda Hall, Suite 307.
Feedback?
We are continually improving our website and expanding the information that may be important to you. Is there something you couldn't find or couldn't access? Your feedback is important and helpful, so please let us know by emailing us at titleixcoordinator@nullwfu.edu.