Main Content
As of March 16, 2020, the Title IX Office is working remotely but is available by phone and video conferencing to respond to student needs. Please email titleixcoordinator@nullwfu.edu if you have questions, concerns or to set up an appointment.
"No person in the United States shall, on the basis of sex, be excluded from participation in, be denied the benefits of, or be subjected to discrimination under any education program or activity receiving federal financial assistance." Title IX of the Education Amendments of 1972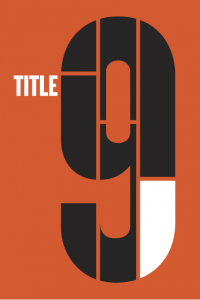 Welcome to Wake Forest University's Title IX Office website. Our office is responsible for oversight and coordination of the University's Title IX compliance efforts, including:
ensuring prompt, equitable and impartial Title IX process for all students, faculty, and staff
handling investigations of sex discrimination and sexual misconduct reports
coordinating effective responses to reports of sex discrimination and sexual misconduct
facilitating the implementation of interim measures and other accommodations
identifying and addressing patterns of complaints involving possible sex discrimination and sexual misconduct
coordinating assessment of campus climate around issues of sex discrimination and sexual misconduct
coordinating the informal resolution process for reports involving non-violent allegations
overseeing the formal resolution, grievance process (e.g., student conduct hearings)
The Title IX Office also extensively collaborates with other University offices, such as the Safe Office, the Office of the Dean of Students, and Office of Wellbeing, to offer awareness campaigns and prevention programs that seek to promote positive and healthy behaviors that foster healthy, mutually respectful relationships, encourage safe bystander intervention, and seek to change behavior and social norms in healthy and safe directions.
We are continually improving our website and expanding the information that may be important to you. Is there something you couldn't find or couldn't access? Your feedback is important and helpful, so please let us know by emailing us at titleixcoordinator@nullwfu.edu.